Sinclair Pharma Continues Global Expansion with the Introduction of Silhouette InstaLift® in Canada.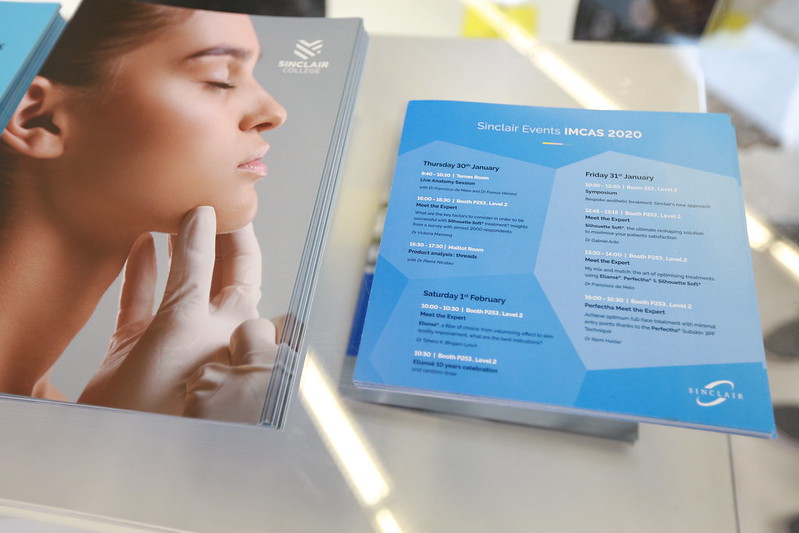 Innovative, non-surgical aesthetic treatment receives approval from Health Canada
LONDON, March 3, 2020 /PRNewswire/ — Sinclair Pharma Limited, a global aesthetics company headquartered in London and wholly owned by the Chinese company Huadong Medicine Limited, today announces that Silhouette InstaLift® –an innovative non-surgical procedure that elevates and repositions facial tissue—has received clearance from Health Canada. This approval marks the company's first entrance to the Canadian market, further demonstrating the brand's rapid growth and dominance within the aesthetics industry.
"We're thrilled to bring Silhouette InstaLift to Canada and to expand our footprint within North America and globally," shared Chris Spooner, CEO Sinclair Pharma. "While we have a portfolio of global brands, Silhouette InstaLift has been the company's anchor within North America, which has also become our fastest growing market, further solidifying Sinclair Pharma as a global aesthetics leader."
Silhouette InstaLift was first cleared in the U.S. in 2015 and provides a solution for patients looking for lift and volume without fillers or surgery. Utilizing advanced Micro-Suspension Technology™, InstaLift provides an immediate lift while stimulating the body's natural collagen production to boost volume over time, with results lasting up to two years. The procedure is carried out within a physician's office in under an hour and with minimal downtime. Most signs of treatment (i.e. bruising, swelling, tenderness at the treatment site) dissipate within 24-48 hours. "As the market for facial rejuvenation expands, there is an increased interest in minimally invasive procedures with little downtime, and in procedures that will effectively treat skin laxity," says Dr. Nowell Solish, board certified Dermatologist and Chief of Mohs Surgery at University of Toronto. "The addition of Silhouette InstaLift to our practice will give us an innovative option to reposition and contour facial tissues for patients who live a busy lifestyle, are comfortable with injectable procedures but are not interested in surgery."
"We're excited to bring our singular technology to providers across a new region of North America," says Amber Edwards, President, North America for Sinclair Pharma. "Since its introduction, Silhouette InstaLift has created a new category of aesthetics, bridging the gap between fillers and surgery, and continues to be the only absorbable suture FDA cleared for aesthetic use. We have seen rapid, year-over-year growth within the U.S. and anticipate a similar trajectory in Canada, poising the brand for further expansion in the years to come."
Silhouette InstaLift is indicated for the elevating and repositioning of facial tissues in Canada and available through a network of licensed medical professionals. For more information or to find a physician near you, please visit InstaLift.com.
Media Contacts:
Sinclair Pharma Ltd
Andy Crane, Head of Communications, Sinclair
Tel: +44 (0) 20 7467 6920