Sinclair Pharma Announces Exclusive Worldwide Licence Agreement for Ground-breaking Range of Injectable Hyaluronic Acid Products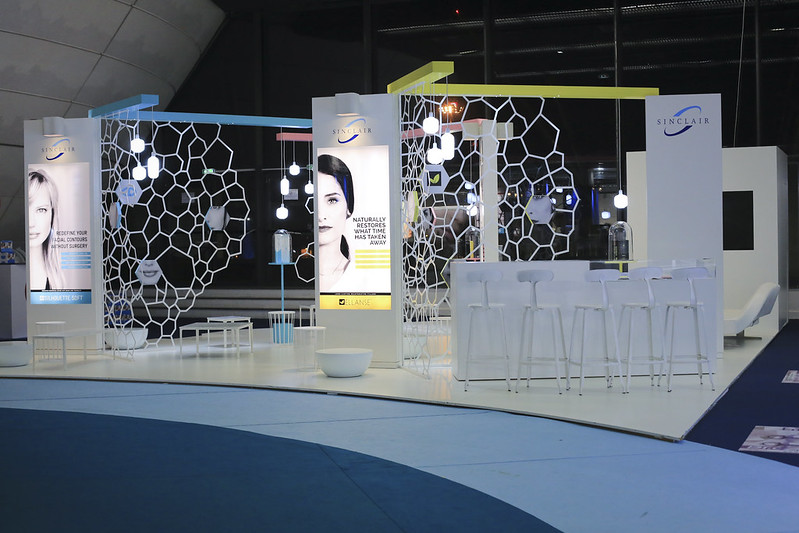 The acquisition of technology and IP rights for MaiLi strengthens Sinclair's position in the aesthetic market and consolidates its strategy of bringing premium innovation to healthcare professionals and patients.
March 24, 2020 – Sinclair Pharma Limited ("Sinclair") a global aesthetics company headquartered in London and a fully-owned subsidiary of Huadong Medicine Company Limited, announces the license agreement for MaiLi, a premium innovative facial hyaluronic acid (HA) range with lidocaine. Financial terms have not been disclosed.
Following Sinclair's success focusing commercial efforts on delivering growth from its proprietary portfolio – Ellansé®, Silhouette Soft/InstaLift® and Perfectha®, the Company is delighted to announce the addition of the newest generation of hyaluronic acid to this portfolio. Hyaluronic acid represents 77% of the dermal filler market, a market valued at over USD 3.4 billion in 2018 and projected to reach over USD 6 billion by 2026. MaiLi is expected to gain access to the European market from H2 2020 – with a likely date for CE mark approval being end of Q2 – and Sinclair anticipates accretive contribution in revenue in its main geographies – South Korea, Brazil, Middle East, Mexico, Russia – from 2021. Launch in China is anticipated in 2023.
MaiLi technology has been developed by Kylane Laboratoires, a Swiss R&D medtech company driven by an expert team with an extensive track record in the HA field.
MaiLi gives natural results to patients even after repetitive treatments. The MaiLi range includes lidocaine and comes in 4 different forms, used for reshaping, volumisation and wrinkle correction of different areas of the face, as well as for enhancement of the lips. Its patented technology offers natural and high quality results over a long duration using a lower quantity of product.
"MaiLi is the first monophasic product range offering results similar in duration to biphasic HA. MaiLi technology places Sinclair at the leading edge of HA technology and will offer broader indications in body contouring and other therapeutic areas in the coming years." says Chris Spooner, CEO of Sinclair.
Sinclair has a strong reputation in the promotion and commercialisation of innovative and technically advanced products such as Ellansé and Silhouette. "We believe MaiLi is an outstanding innovative HA filler range which fits with the existing Sinclair portfolio and will likely attract the same customers as Ellansé and Silhouette" says Samuel Gavard, CEO of Kylane Laboratoires.
About Huadong Medicine Company Limited
HMC is a manufacturer and distributor of pharmaceutical and medical products in China, where it has approximately 10,000 employees and generated over $4.3 billion of revenue in the financial year ended 31 December 2018. During the past five years, HMC has established a leading aesthetics business in China, offering an HA product and toxin. HMC is an affiliate of China Grand Enterprise Inc. (CGE), an investment group headquartered in Beijing. CGE has four business sectors: pharmaceuticals and healthcare, commodities trading, real estate investment and financial services, among which, pharmaceuticals and healthcare sector is the core business. CGE generated approximately $24 billion revenue for the financial year ending December 31, 2018. It is ranked in the top five enterprises in the Chinese Pharmaceutical industry and manages over 40 pharmaceutical subsidiary companies, of which HMC is the largest one.
About Sinclair Pharma Ltd
Sinclair Pharma is an international company operating in the fast growth, global aesthetics market. Sinclair has built a strong portfolio of differentiated, complementary aesthetics technologies, which are experiencing significant growth, targeting unmet clinical needs for effective, high quality, longer duration, natural looking and minimally-invasive treatments. Sinclair is planning entry to multiple new geographic markets and line extension launches over the next few years. The Group has an established sales and marketing presence in the EU markets, Brazil, Mexico, UAE, Russia and South Korea, and in addition manages a network of international distributors.
Media Contacts:
Sinclair Pharma Ltd
Tel: +44 (0) 20 7467 6920
Chris Spooner
Andy Crane